Paper Submission

Full length paper may be submitted by direct uploading to the conference website as per the guidelines/instructions to authors.
Download the Paper format in:
WORD TEMPLATE
LATEX TEMPLATE
1. Download the paper template and prepare the full-length paper in DOC/LATEX format.
2. Submit your paper online at Easychair.org after creating an account on or before 15-4-2017 .
https://easychair.org/conferen ces/?conf=immm2017

3. The acceptance of papers will be intimated on 10-05-2017 .
4. Last date of registration 30-5-2017 .
5. Last date of submission of camera ready paper, 30-5-2017 .
6. At least one of the authors should be registered prior to the submission of camera ready paper.
7. Date of the conference, 13-15 July 2017 .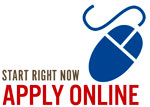 Important Dates

Date of Conference : 13-15 July 2017
Last date of full Paper Submission: 3rd May 2017
Intimation of Acceptance : 3rd June 2017
Last date for Registration : 20th June 2017
Last date of submission of camera ready paper : 20th June 2017


Helpline

Dr. Sheela Evalangline Y (Mob: 9895217551)
Dr. Rajkumar MR (Mob: 9947767470)
Prof. Saritha G Parambath
(Mob: 9495909828)